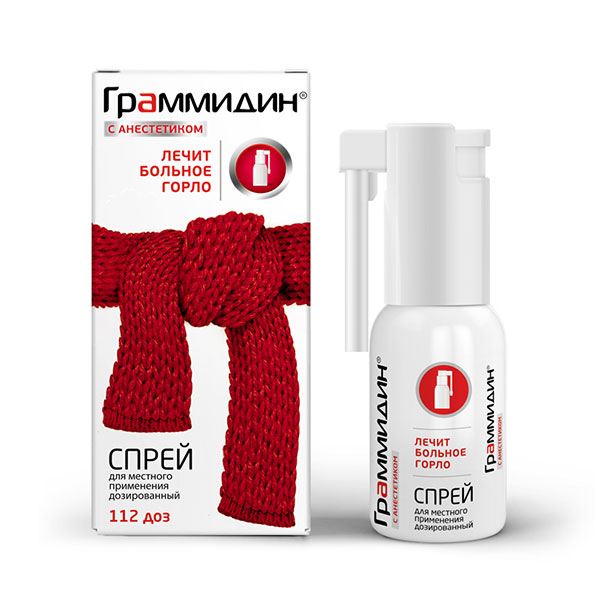 Valenta Pharm Launches Grammidin® Spray with Anesthetic to the Market; That Is a Unique Combination of Antibiotic, Antiseptic and Anesthetic
25.03.2019
Valenta Pharm launches Grammidin® spray with anesthetic to the Russian market to increase its portfolio of medicines to treat throat infectious and inflammatory diseases.
Today, it becomes the first in Russia product to treat sore throat in the form of spray that contains unique triple combination of local antibiotic (gramicidin C), antiseptic (cetylpyridinium chloride) and anesthetic (hydroxybuprocaine)1.
Due to its special composition, Grammidin® spray with anesthetic has analgesic and antimicrobial effects, reduces inflammation, alleviates unpleasant sensations in the throat, and facilitates swallowing2.
Lesya Anfonogenova, group product manager, Antiflu Medicines Department at Valenta Pharm: "Being an expert in the development of innovative medicines for the local therapy of infectious and inflammatory diseases of the throat, our company constantly invests in the development of new products. Grammidin® neo with anesthetic in tablets received the trust of doctors; therefore, the appearance of Grammidin® with anesthetic in spray is a long-awaited event. We are confident that the well-proven combination of active ingredients will be recognized and widely used".
1 The State Medicines Register grls.rosminzdrav.ru.
2 Grammidin® with anesthetic in spray Instruction for Use.