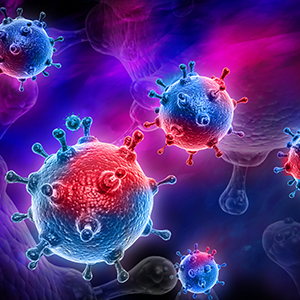 Valenta Pharm starts a clinical research of Grammidin® Spray for kids 3-5 years
15.05.2019
Valenta Farm starts an open comparative randomized multicenter investigation on the effectiveness and safety of Grammidin® Spray for kids 3-5 years.
Grammidin® Spray for kids can be used for treating diseases involving sore throat (pharyngitis, tonsillitis). A special dosage form contains a unique combination1 of a local antibiotic and antiseptic in dosages adapted for kids. Grammidin® Spray for kids has palatability of raspberry 2.
Lesya Anfinogenova, Group Product Manager of the Cold Relief Drugs Business Unit of JSC Valenta Pharm: "For many years Grammidin® has been recognized by doctors. According to the results of studies of the drug confirms the effectiveness and favorable safety profile in the treatment of infectious and inflammatory diseases of the throat 3. In the perception of pediatricians Grammidin® children takes the 1st place among the drugs of the group "antiseptics for the treatment of diseases of the throat" in terms of "highly effective" 4. Currently Grammidin® Spray for kids indicated from 6 years. The purpose of this research is to make the drug available to younger children so that young patients and their parents can have a choice depending on the situation and personal preferences".
For reference: Grammidin® comes in the form of pills and spray for kids and adults. Learn more about the drug at http://www.grammidin.ru/
1 The state register of medicines, data for April 2018, grls.rosminzdrav.ru.
2 Instructions for medical use of the drug Grammidin® Spray for kids.
3 Place of topical antimicrobial drugs in pharmacotherapy of inflammatory diseases of the pharynx Svistushkin V.M., Nikiforova G.N., Mokoyan Zh.T. // RMJ. 2017. № 23. P. 1739–1743.
4 Medi-Q: 30.5% of pediatricians from 21 largest cities of Russia (Vladivostok, Volgograd, Voronezh, Yekaterinburg, Irkutsk, Kazan, Krasnodar, Krasnoyarsk, Lipetsk, Moscow, Nizhny Novgorod, Novosibirsk, Omsk, Perm, Rostov-on-Don, Samara, St. Petersburg, Saratov, Ufa, Chelyabinsk, Yaroslavl) evaluated the therapeutic efficacy of the kids' Grammidin® as "Highly effective." According to this indicator, of all the drugs of the R02AA group, antiseptics for the treatment of throat diseases prescribed by pediatricians in the big cities of Russia, as of autumn 2018, Grammidin® Pediatric takes the first place.