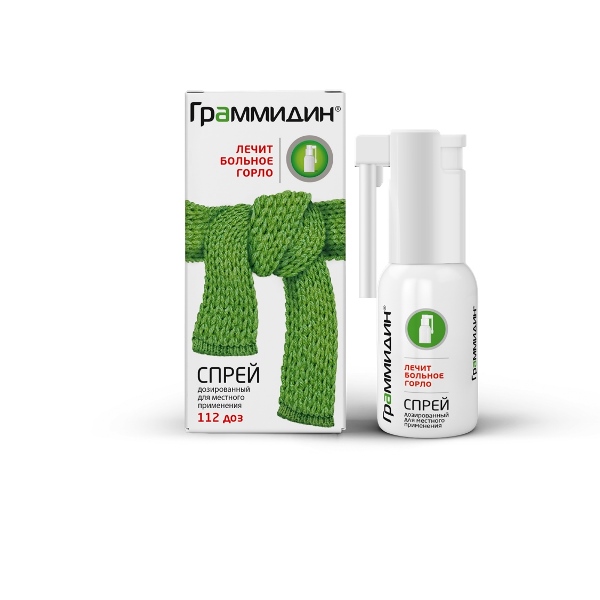 Grammidin® spray is allowed for kids since 6 years old
26.06.2019
Valenta Pharm would like to inform healthcare professionals and patients aboutchanges in the insert for medical use of Grammidin® spray (in a green scarf package) regarding the method of use and its dosage.
Now Grammidin® spray is allowed for children 6 years old, at a dosage of two injections 3 times a day, which makes it a universal medicine for sore throats for a home medicine box
Last 3 years, Grammidin® brand products have been leading on the recommendation of pharmacists and the prescriptions of general practitioners and pediatricians1.
In 2018, Grammidin® for inflammatory throat infections won in subcategory "Recommendation of the year for throat diseases treatment" of award Smartpharma® Awards.
1 Grammidin is number two in the statement of general practitioners and pediatricians among solid dosage forms (ComconPrindexspring 17);Grammydin takes leading positions in the recommendations of pharmacists(PharmaQ autumn2017);Grammidin is the number one in the recommendations of pharmacists(ComconPharmaQ spring 2018);Grammidin is number two in the statement of general practitioners and pediatricians among solid dosage forms (ComconPrindex spring 2018); Grammidine for kids is number one in the number of prescribing doctors and the percentage of pediatricians who consider the drug highly effective; is number two - the frequency of appointments by pediatricians(MediQ spring 2018);Grammidin® is the first in the recommendations of a pharmacist among solid dosage forms(ComconPharmaQ, autumn2018); Grammidin is number two in the statement of general practitioners and pediatricians among solid dosage forms(ComconPrindex, autumn2018);Grammidin® Children's is one in perception of effectiveness in pediatricians; is two on frequency of appointments pediatricians(MediQ autumn2018)