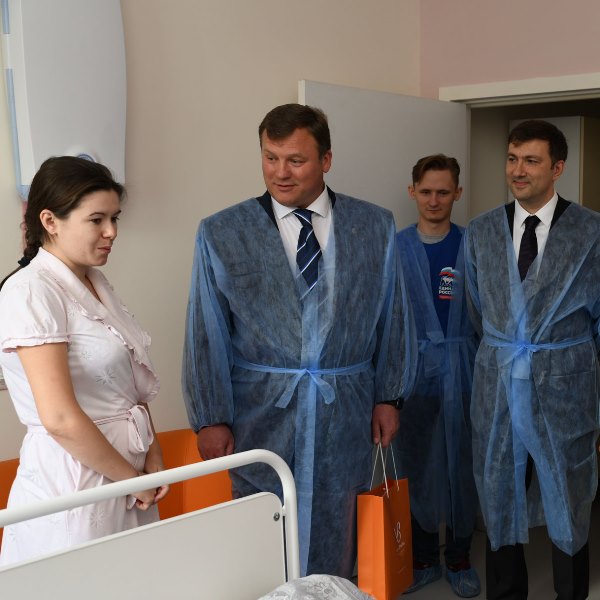 Valenta Farm congratulates the families of Shchelkovo on the Day of Family, Love and Loyalty
08.07.2019
Today in the Regional Center for Motherhood and Childhood of the City of Shchelkovo, representatives of the Administration and the Valenta Farm сcompany congratulated the newly-made mothers on the Day of Family, Love and Loyalty. During congratulations, the women were presented gift sets with Krokha® cosmetic products manufactured by Valenta Farm. In addition, the company transferred more than 4,000 products of the Krokha® brand to the Shchelkovo municipal district administration for distribution to large families and social protection centers.
Sergey Gorelov, Acting Head of the Shchyolkovo city district: "We, together with the Valenta Farm company, are pleased to congratulate the residents of Schelkovo on the Day of Family, Love and Loyalty. Thanks to this social action, on this day we can give gifts to the mothers of the perinatal center, large families, and socially unprotected segments of the population. We express our gratitude to the company and will be happy to continue to support such initiatives".
Gift sets include everything that could be useful to young parents in caring for newborn babies: baby shampoo, two types of baby cream for daily care and baby wipes.