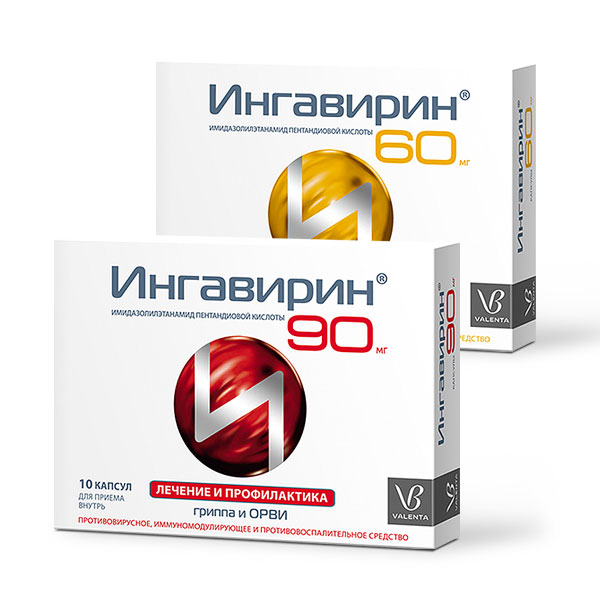 Valenta Pharm presents a new form of Ingavirin®
06.08.2019
Valenta Pharm would like to inform healthcare professionals and patients about issuance of new form of innovative antiviral Ingavirin®. Now, the medicine is available at a dosage 60 mg – for children 7+ and 90 mg – for adult – No.10 (10 capsules per pack).
The best form of issuance medicine will enhance a commitment to patients to treatment.
Anastasiya Morozova, a category manager in Russia and export markets of Valenta Pharm: "Ingavirin® has a long standing reputation among healthcare professionals and patients. Imidazolyl ethanamide pentanioic acid (Ingavirin® active ingredient) was included in the international drug classification system WHO, also to the List of Essential Medicines and to modern standards and guidelines for the treatment of influenza and viral respiratory infections. For new packaging price of each capsule fell. Therefore, treatment has become more accessible for patients".