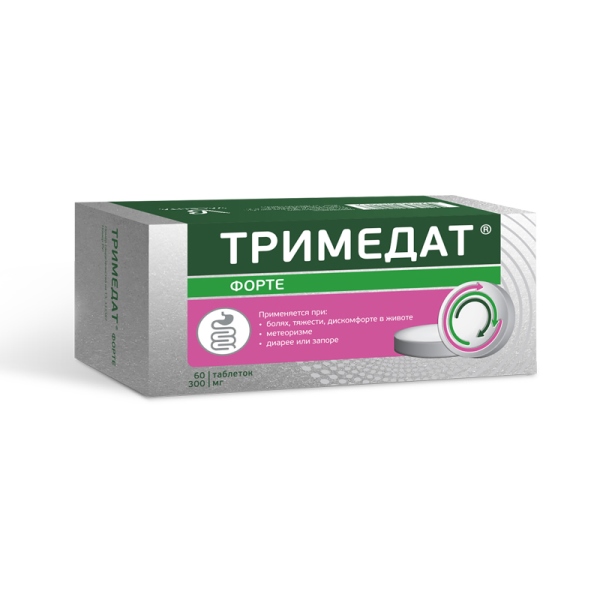 Valenta Pharm presents a new form of Trimedat®
07.10.2019
In October 2019, Trimedat® Forte No.60 (trimebutine) came on the Russian pharmacies at a dosage of 300 ml.
A new form of preparation makes it possible to reduce taking medicine to twice a day. Full course of taking the medicine is for 4 weeks.
Trimedat® Forte No.60 included in a line of gastrointestinal preparations the Valenta Pharm Company. It is a universal digestive system motility regulator with proven effectiveness1.
Olga Mikhailova, gastroenterology business unit Director Valenta Pharm: "Our Company always analyzes needs of patient. A new form of Trimedat® Forte No.60 meets key needs of consumers. A possibility of reduced taking medicine to twice a day and possibility of able to acquire a full course of treatment in one economical packaging significantly raises loyalty of costumers for trimebutine".
Now, Trimedat® Forte is the most researched trimebutine (the active substance) on Russian market: conducted 22 clinical trials with the participation of 1183 patients including 360 children.
Trimedat® is included in the clinical guidelines of the Russian Gastroenterological Association and Russian Paediatrics Union.
1 Observational program results TREND and TRIBUNE