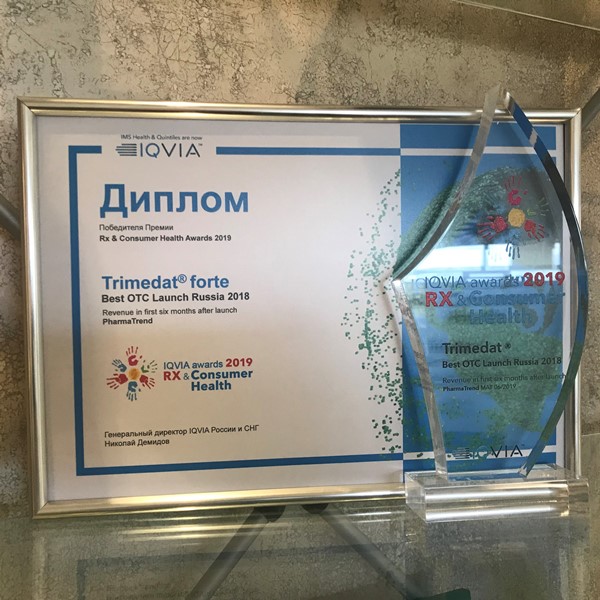 Valenta Pharm key medicine from gastroenterological portfolio of company won an IQVIA RX& Consumer health awards, 2019
19.09.2019
Trimedat® Forte to treat gastrointestinal functional diseases of Russian company Valenta Pharm won in the international award RX&Consumer Health Awards 2019 for "The best OTS Russia 2018".
According to IQVIA, Trimedat® Forte has shown the best sales after he has been first six months introduced on the market.
Olga Mikhailova, Head Gastroenterology business unit of Valenta Pharm: "We were pleased to receive a high expert assessment our brand. It isn't the first award for this medicine. Professional community has long recognized Trimedat® as effective means of removing different symptoms associated gastrointestinal functional diseases and bilious ways. The new Trimedat® Forte appeared in 2018 won the confidence doctors and consumers and has rightfully his place in the gastroenterological portfolio our company as a convenient and effective solution for pain, spasms, sensation of heaviness management. We improve and develop our products to meet the specific requirements of our customers and happy that they are so successful".