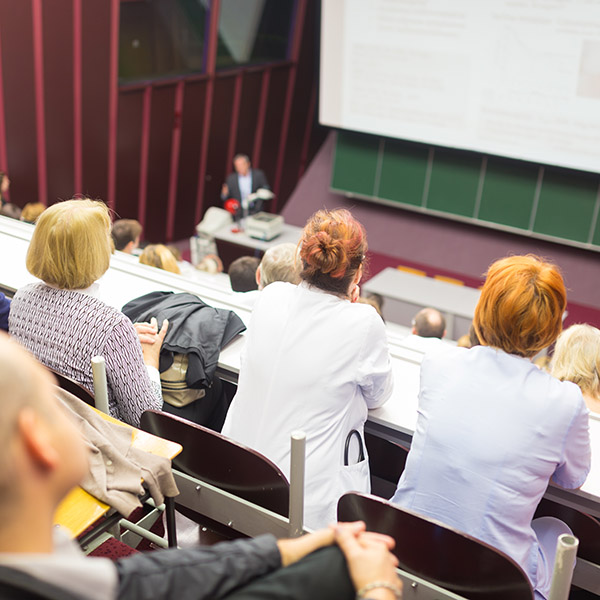 Russian gastroenterologists discussed the best relevant treatment methods common diseases of gastrointestinal tract
04.03.2020
These questions discussed by scientists for all- Russian monothematic scientific conference "Stomach 2020. Metabolic organization of the functions of the stomach".
The scientific event was organized by the Russian Gastroenterological Association, the Russian Group of Neurogastroenterology and motility in conjunction with the relevant commission of the Ministry of Health of Russia with the support of Valenta Pharm. It was the first major event in 2020 in the direction of "gastroenterology".
Practitioners discussed topical issues in the diagnosis and treatment of common and rare diseases of the upper gastrointestinal tract and demonstrated successful cases.
Ph.D., associate professor of the department of propaedeutics of internal diseases and gastroenterology (MGMSU). A.I. Evdokimova, Moscow, Elena Vyuchnova in her report noted the danger of the aggressive action of bile acids on the mucous membrane of the stomach and esophagus. The lack of rational therapy in this case can lead to various complications, including the development of cancer. The lecturer demonstrated the optimal therapeutic tactics: a combination of a medicine with a prokinetic effect and a non-absorbable antacid with a pronounced adsorbing effect on bile acids (On the example of a combination of Trimedat® and Antareit® medicines).
Clinical pharmacologist, candidate of medical sciences, associate professor of the Department of Therapy and Clinical Pharmacology, Elena Vovk highlighted the pathogenesis, differential diagnosis and approaches to the treatment of common dyspepsia syndrome. The expert focused on dyspepsia in patients with gastroparesis against diabetes mellitus.
The specialist noted trimebutin (Trimedat® Forte) as an effective medicine for the long-term therapy of gastric motility disorders and dyspepsia. A convenient regimen of taking the medicine was also noted - only 2 times a day.