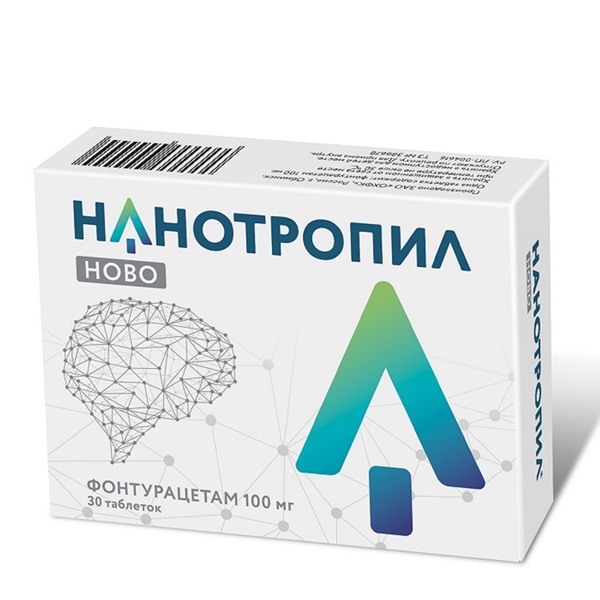 Fonturacetam back to the Russian market
08.06.2020
Valenta Pharm informed the Russian Ministry of Health about the start of production and availability of the medicine with the international non-proprietary name Fonturacetam
The Russian Ministry of Health has contacted Valenta Pharm again to clarify the status of production and release of the medicines with active substance Fonturacetam (RU LP-1378 / 25-1 of 02.02.2017) due to the great interest of the patients to this medicine.
The Valenta Pharm informed the Russian Ministry of Health about the completion of all registration procedures and the start of production of the medicine under the trade name Nanotropil® Novo. The company provided medicines to national distributors in the retail segment (Protek, Pulse, Katren, etc.) and to a number of the largest pharmacy chains since May 18, 2020.
The medicine Nanotropil® Novo, which is included in the list of Vital and Essential Medicines is already available in pharmacies in two forms (tablets 100 mg No.10 and 100 mg No.30) in most regions of the Russian Federation.
Taking into account the large number of requests from patients, the company confirmed its readiness to support the uninterrupted production of Nanotropil® Novo.
Nanotropil® Novo belongs to the group of nootropic medicines.
The effect of the medicine is aimed at stimulating psychomotor activity (the medicine improves mental activity, memory, attention, facilitates the learning process) and has a positive effect on metabolic processes.
The medicine has an antiasthenic effect and increases: organism energy potential, mental and physical ability, general functional activity.
As well as: stabilizes the nervous system during psycho-emotional overstrain, increases resistance to stress and toxic effects.
The medicine Nanotropil® Novo with the active substance Fonturacetam can be widely used by doctors for the treatment of different diseases.
This medicine is available on prescription.