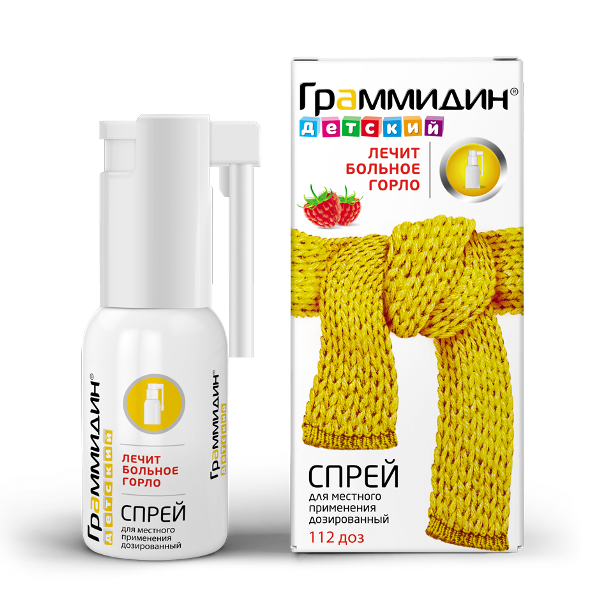 Grammidin® Spray kids is now allowed for children from 3 years old
11.08.2020
Valenta Pharm would like to inform healthcare professionals and patients about changes in the instruction for medical use of Grammidin® spray kids. Now Grammidin® spray is allowed for children from 3 years old, at a dosage of two injections 3 times a day1.
The action of the medicine is aimed at symptomatic treatment of infectious inflammatory diseases of the oral cavity and throat: Grammidin® spray kids has antimicrobial effect and eases the swallowing process, as well as relieves pain in pharyngitis, tonsillitis and common diseases of the oral cavity - periodontitis, gingivitis and stomatitis1.
Medicines under the Grammidin® trademark are one of the leaders in terms of effectiveness according to experts - paediatricians, therapists and ENT doctors2 . In 2018, Grammidin® for inflammatory throat infections won in subcategory "Recommendation of the year for throat diseases treatment" of award Smartpharma® Awards.
1 Instructions for medical application of the Grammidin Spray kids medicine
2 PharmaQ fall 2019