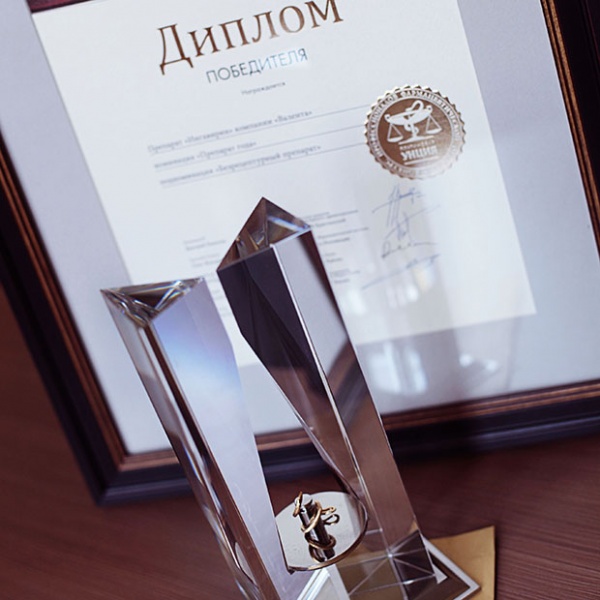 Ingavirin from Valenta Won «Platinum Ounce» Award
30.04.2015
On April 23, 2015, winners of «Platinum Ounce 2014» competition were announced. Ingavirin from Valenta was the winner in «Medicine of the Year» nomination, «OTC Medicine» subnomination. «Platinum Ounce», the All-Russia open competition of pharmaceutical professionals, with a 15-year history, became one of the central events of the pharmaceutical market.
Ingavirin is one of the most promising products in Valenta's immunology and virology portfolio. The medicine is applied for treatment for flu and ARVI and features antiviral and anti-inflammatory effect.
Olga Chayko, Head of Marketing Department, Directorate for ОТС/ОТХ Promotion, OAO «Valenta Pharm»: «It is not the first "Platinum Ounce" for Ingavirin. However, we highly appreciate this victory, since this recognition by the pharmaceutical community is a direct evidence of the medicine high quality. Currently, Ingavirin is the most often prescribed medicine among therapists, otorhinolaryngologists, pulmonologist and pharmacists in the category of antiviral medicines. We are proud of our team, and the achieved results; let me express a sincere gratitude to everyone who is confident of our product.»
Immunology and virology are key therapeutic spheres of interest for Valenta. Our company actively invests in the development, production and launch to the market of new efficient and safe medical products for flu and ARVI.
Anton Evgenyevich Strekalov, Director General, OAO «Valenta Pharm»: «Platinum Ounce» is one of the most prestigious awards for Russian and foreign pharmaceutical producers, drugstore networks and distributors. Winning such a significant award by Ingavirin is very valuable for our company and it is an extra motivation to not stop on the achievements, but to move on."