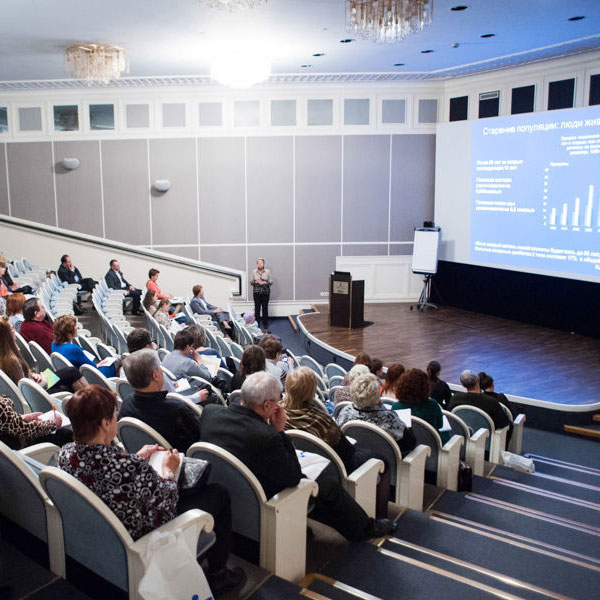 Valenta Took Part in the Baltic Medical Forum
10.07.2015
At the end of June 2015, the IV All-Russian Interregional Congress «Baltic Medical Forum» was held in St. Petersburg. The event was timed to the 150th anniversary of Evgeny Botkin (1865-1918), a talented clinician, scientist and organizer of healthcare, surgeon in ordinary of the last Russian Emperor Nicholas II. More than 1,000 healthcare professionals attended the Congress. During the event, Valenta organized a scientific symposium in gastroenterology on «Modern Aspects of Treatment for Gastrointestinal Functional Disorders». A.Y.Baranovsky, D.M.Sci., Professor, Head of the Department of Gastroenterology and Dietetics of Mechnikov Northwestern State Medical University, chaired the symposium. L.I.Nazarenko, D.M.Sci., Professor at SBEI HPE Mechnikov Northwestern State Medical University, and O.B.Shchukina, Deputy Head of the Center of Inflammatory Bowel Diseases, C.M.Sci., Assistant Professor at the Department of Gastroenterology and Dietetics, Mechnikov Northwestern State Medical University, submitted their reports.
Functional dyspepsia and irritable bowel syndrome and the current trends in their treatment were discussed at the symposium among other gastrointestinal diseases. The participants of the discussions emphasized the importance of medicinal therapy of functional biliary tract disorders aimed at improvement of secretion and bile evacuation; normalization of sphincters tonicity and bile ducts motor activity; removal of duodenal hypertension (normalization of stool frequency, dietary fiber, prokinetics), and decrease of visceral hypersensitivity.
The study of trimebutin presented at the scientific symposium, show the medicine spasmolytic or prokinetic action — depending on the initial state of the gastrointestinal tract motility — and its analgesic effect. Following the results of the treatment in a dosage of 200 mg 3 times a day for 4 weeks, the patients demonstrated normalization of gallbladder motility both at the hypokinetic and hyperkinetic dyskinesia. Reduction of abdominal pain syndrome was registered in patients with primary and secondary biliary dyskinesia. Patients with gallstones, who underwent cholecystectomy, have reached an antispasmodic effect (sphincter of Oddi tonicity regulation).
Alexander Machin, Sales and Marketing Director, «Valenta Pharm»: «Functional gastrointestinal diseases are the actual problem of clinical medicine attracting the attention of both medical practitioners and healthcare professionals. Today, the timely diagnosis and rational therapy of gastrointestinal diseases is of great importance. Valenta, being a domestic company, is actively engaged in the field of gastroenterology, and strives to provide Russian population with effective and affordable medicines.»
* E.P. Yakovenko, N.A. Agafonova, A.S. Pryanishnikova, A.N. Ivanov, E.Y.Lopatina, et al. "The Effectiveness of Opioid Receptor Agonist Trimebutin (Trimedat®) in Therapy of Biliary Tract Motor Function