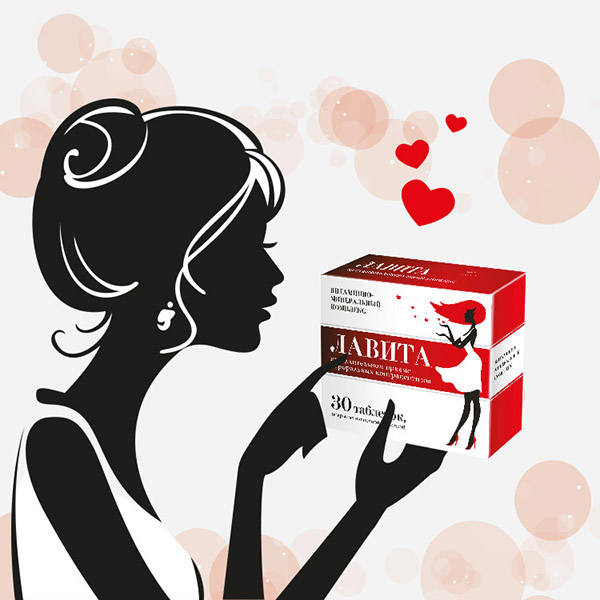 Gynecologists Choose Lavita Vitamin and Mineral Complex
09.12.2015
According to the results of Prindex survey accomplished by Synovate Comcon group in 2015, Lavita vitamin and mineral complex produced by JSC «Valenta Pharm» gained the first place by the number of prescriptions to patients using oral contraceptives1.
In the gynecologic practice, patient's use of hormonal contraception is an indication to prescribe vitamin therapy. Despite the effectiveness, safety and various treatment-and-preventive features of contraceptives, their application induces negative side effects for a woman, including vitamin deficiency. Lack of important microelements affects not only the woman's quality of life, but also the general condition of her health — she faces the heightened risk of colds and cardiovascular diseases, vitamin deficiency.
Lavita was created specially to maintain normal doses of vitamins against the background of taking oral contraceptives. It is a balanced vitamin and mineral complex (VMC) containing different molecules, which support the actions of each other and facilitate assimilation of all components of the complex. VMC administration is aimed at the support of normal functioning of reproductive system and its prompt rehabilitation to prepare for pregnancy. A course of Lavita VMC decreases the risk of vitamin deficiency developed at using oral contraceptives, and promotes general improvement of the woman's health.
It is necessary to note that in 2015, Lavita was recommended by the Russian Society of Obstetricians and Gynecologists and the Russian Society of Contraception for introduction into the daily clinical practice.
 
1 Vitamin prescriptions by gynecologists within follow-ups on patients taking oral contraceptives. Source: Prindex – Spring 2015. Period of survey: April 1-30, 2015.