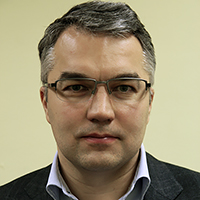 Valenta Announces Assignment of New Director for Public Relations and Government Affairs
15.02.2016
Valenta informs that Marat Sakaev has been appointed to the position of Director for Public Relations and Government Affairs and assumes his responsibilities from February 15, 2016. Mr. Sakaev will report directly to the Director General of the Company.
Before joining Valenta, Marat Sakaev held the position of Assistant to Chairman of Board of the Eurasian Economic Commission. Earlier, for over ten years, Mr. Sakaev worked at the Ministry of Health of the Russian Federation and the Ministry of Health and Social Development of the Russian Federation in positions from the Leading Specialist to the Director of Department for State Regulation of Circulation of Medicines. Marat Sakaev is a graduate of the Pharmaceutical Faculty of the St.-Petersburg State Chemical and Pharmaceutical Academy and holds a degree of Candidate of Sciences in Biology.
At Valenta, Mr. Sakaev will be in charge of strengthening external communications and development of long-term interaction of the Company with governmental bodies of various levels, and representation of Valenta's interests in the process of state decision-making in the field of public health services.
Marat Sakaev, PR & GA Director, JSC «Valenta Pharm»: «Valenta is one of the most dynamically developing companies on the Russian pharmaceutical market. I am happy to join the new team, and I hope to bring a significant contribution to the Company's further growth by building partnership relations and developing communications with the state bodies and public healthcare decision-makers.»