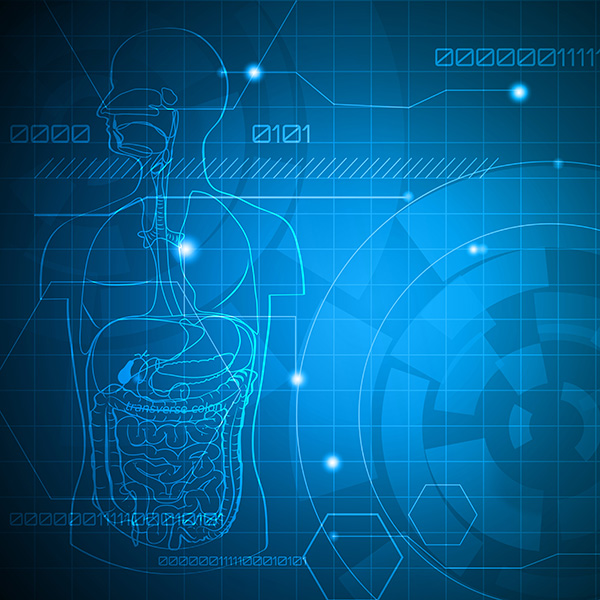 Functional GIT Disorders in Children: Modern View
28.12.2016
15 th Russian congress titled "Innovative Technology in Pediatrics and Pediatric Surgery" took place in the fall of 2016. The scientific program of the event contained results of the latest scientific advances in diagnosis, treatment and prophylaxis of the most widespread pediatric diseases. The congress participants held over 20 seminars, where relevant issues of pediatrics, pulmonology, gastroenterology and nutritiology, cardiology, neurology, allergology and other important issues of pediatric diseases were reviewed.
Valenta organized a scientific symposium on gastroenterology on the topic: "Functional Disorders of Digestion Organs and Rome IV Criteria: What's New?", where experts discussed the classification and symptoms of functional GIT disorders in children according to Rome IV criteria1 and concluded that Rome IV criteria mainly specify Rome III criteria. According to leading specialists in pediatric gastroenterology, it is necessary to continue using the possibilities of modern pediatric GIT disorders therapy to the maximum, on the basis of patient treatment experience in the Russian population.
Symptoms of functional GIT disorders develop due to a combination of several physiological components: movement disorders, visceral hypersensitivity, mucosal immunity and inflammatory potential changes including changes in the bacterial flora. Psychological, social and cultural factors are also important. It is noteworthy that there are medications with a complex effect on the GIT: they stimulate bowel motion and stomach emptying, lower hypersensitivity to pain, and relieve the spasms of smooth muscles of the GIT, as well as nausea, heaviness, bloating, pain and colic in case of GIT and bile duct spasms.
One of the most widespread functional GIT disorders in children is stool retention (constipation), which is an integral complex of different symptoms related to persistent or intermittent bowel emptying disorders. It can be due to bowel transit disorders, evacuation disorders or a combination of the above. Over 95%2 of constipation cases can be classified as functional (alimentary, dyskinetic, psychophysiological, dysplastic, conditioned, related to food allergies, etc.). Factors3 contributing to the development of the disease can roughly be divided into external and internal ones. The first type includes stress, anxiety, depression, gastroenteritis, diet, medications, and lifestyle. The second type includes genetic factors and different diseases.
Drug therapy of stool retention is connected with a number of problems: self-treatment, delicacy of the symptom, underestimation of the disease importance, difficulties in choosing the treatment method, long duration of the disease, necessity of discipline and patience for the period of therapy, mistrust in the doctor, OTC medications, independent choice of a medication by a patient, habituation, and side effects.
The treatment tactic in case of functional constipation in children must be complex: pharmaceutical and non-pharmaceutical. In the first place, one has to normalize the drinking pattern and consumption of the necessary daily amount of fibers (for children over 2 years = age (in years) + 5 gr daily), and keep a diary of defecations. One has to exclude foods that are ill-tolerated and contribute to bloating: animal fats, citrus fruits, chocolate, peas, beans, lentils, cabbage, milk, dark bread, carbonated drinks, grapes and raisins. According to experts, pharmacological treatment begins two weeks after the start of the non-pharmacological treatment, if the latter is ineffective.
Pharmacological treatment must contain laxatives with osmotic effect (lactilol, lactulose, polietilenglicol), medications correcting bowel motion and decreasing visceral sensitivity (trimebutine), probiotics and prebiotics. The usage peculiarities of lactilol, which is the active substance of one of Valenta's gastroenterological medications, are as follows: the medication acts as a prebiotic, is easily dissolved in any liquid (juice, coffee or tea), has a sweet taste, is not absorbed in the intestines, does not increase blood glucose levels, has a broad spectrum of use (constipation, hepatic encephalopathy, coma and precoma, stool softening for medicinal purposes), rarely causes bloating, does not cause habituation, and is convenient for dosing.
A.I. Khavkin, MD, professor, head of the Gastroenterology Department at the Pediatric Clinical Research Institute n.a. academician Yu.E. Veltischev under FSBEI of Higher Education at Russian National Research Medical University n.a. N.I. Pirogov: "A complex tactic of treating patients with functional GIT disorders must result in the correction of impaired GIT functions, relief of subjective symptoms and improvement in the patient's quality of life."
The scientific symposium participants attended presentations of two publications on gastroenterology edited by S.V. Belmer, A.I. Khavkin, A.Yu. Razumovsky, R.A. Faizullina, D.V. Pechkurov: the Constipations in Children monograph, and the Functional Disorders of Digestion Organs in Children method book. Valenta actively contributed to the issue and distribution of these works among physicians.
1 Gastroenterology, May 2016, Volume 150, Issue 6, p. 1257-1492.
2Dumova N.B., Kruchina M.K. Functional constipation in children of different age groups. Russian Medical Journal. - 2012. - N 15. - p. 792-799.
3 Yehuda Ringel and Nitsan Maharshak, 2013.