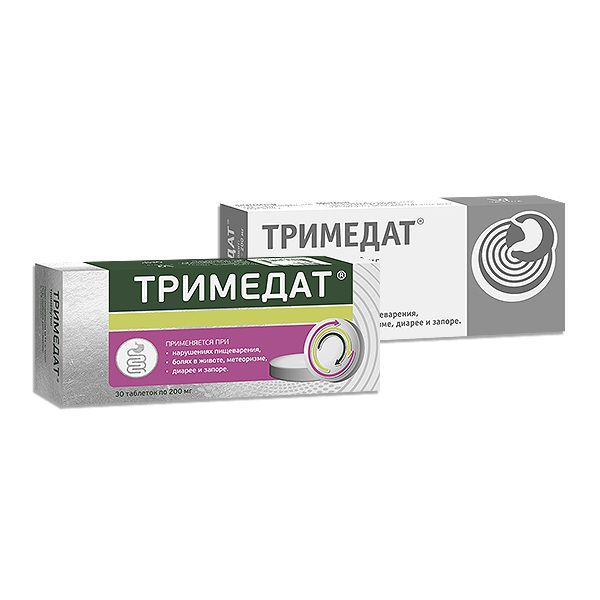 Trimedat® Gets a New Package
31.08.2017
Starting from September 2017, Valenta's Trimedat®, a medicine for gastroenterological disorders, will appear on the shelves of Russian pharmacies in its renewed package. New vivid colors and an up-to-date design will attract consumers' attention to the key features of this product and improve the Trimedat® package appearance by making it more noticeable.
Trimedat® is a universal motility regulator*for digestive system organs. The product acts along the entire length of the gastrointestinal tract. Its triple mechanism of action helps eliminate the causes of abdominal pain, sensation of heaviness and stool disorders. The product can be used in adults and children of 3+ years old.
"Trimedat® is popular and enjoys well-deserved recognition not only among gastroenterologists but also among general practitioners and patients. When developing a new, up-to-date package design, we took into account our consumers' wishes to simplify the choice of this reliable product for improving the quality of their life among other medicines available at pharmacies. It is noteworthy that since 2016, Trimedat® has been included into the Clinical Guidelines for the Diagnostics and Treatment of Irritable Bowel Syndrome, Abdominal Pain, Functional Dyspepsia and Cholelithiasis of the Russian Gastroenterology Association," said Olga Chayko, head of the Gastroenterology, Men's and Women's Health Business Unit at JSC Valenta Pharm.
*E.A. Belousova, S.A. Bulgakov. Pharmateca. Faculty of Continuing Medical Education, Moscow Region Research Clinical Institute, Pirogov Russian National Research Medical University, Russian Ministry of Healthcare. M., 2011. #2 – p.26-31.