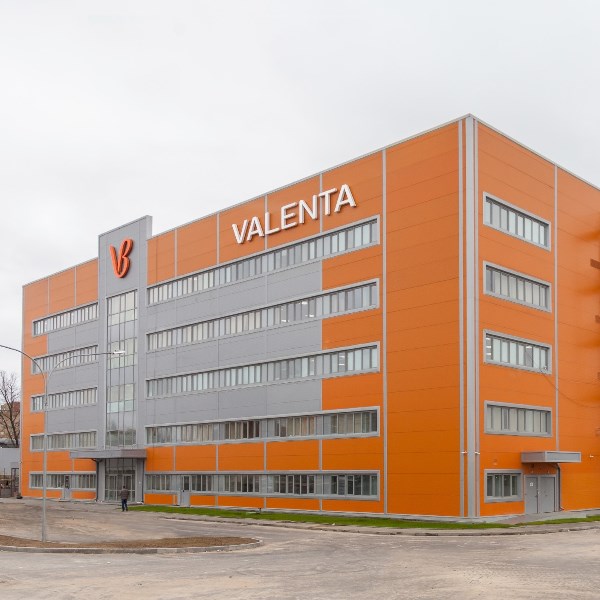 Valenta Pharm Receives Permit for New Factory Commissioning
13.11.2017
Valenta Pharm announces that Moscow Region's Ministry of Construction Complex has granted the company a permit for commissioning Valenta Pharm's new pharmaceutical factory building in Schelkovo.
The total area of the factory is 19,000 m2.
The new factory consists of production facilities making solid dosage forms (pills and capsules) and injectable medicines, quality assurance laboratories and a large research center. The new Valenta's factory is equipped with the most advanced devices produced by the leading European manufacturers, such as Korsch, Bohle, Harrohoflinger, Gea, Rota, Uhlmann, Pester, etc. Complex utility systems, high precision equipment and advanced IT solutions create a unique and maximally automated pharmaceutical production process.
The factory project has passed all necessary good manufacturing practice (GMP) compliance inspections. The requirements of the best international GMP standards are taken into account and implemented at each project stage, which includes the use of computer assisted building management systems (BMS) and warehouse management systems (WMS). A manufacturing execution system (MES) will be adopted soon.
The capacity of the factory is 2 billion pills and capsules and 30 million ampoules a year.
"By expanding our production facilities and launching new, hi-tech and ultra modern production worksites, we invest not only in the development of the Russian pharmaceutical industry but also, first of all, in the improvement of people's quality of life and health," said Robert Kalinovsky, Deputy Chief Executive Officer, Production Development, JSC Valenta Pharm.