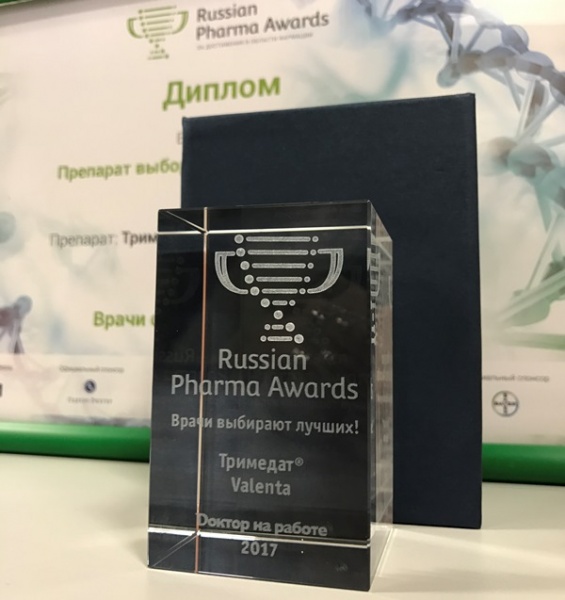 For the second consecutive year, the medicinal product of Valenta Pharm company gains recognition of Russian Pharma Awards
24.11.2017
Trimedat® medicinal product, included in the gastroenterological portfolio of Valenta Pharm company, has entered TOP-3 of the best medicinal products among antispasmodics according to medical professionals for the second consecutive year.
Results of the voting held have been announced at the ceremony of granting the Russian Pharma Awards, held November 23, 2017, in Moscow.
Over half a million of practicing doctors, who are users of the largest Russian language professional network "Doctor at work" participate in determination of Russian Pharma Awards winners. The awards winners and laureates are determined by independent anonymous voting to select the best medicinal products for treatment of different nosology diseases.
Vladimir Alisov, who is the group product manager of "Gastroenterology, male and female health" business division, Valenta Pharm JSC: "The recognition, gained from the professional association of doctors, is highly important for us, as it is a doctor who sees the maximum objective pattern of convenience and efficiency of medicinal products application. Trimedat® medicinal product, which has the multi-purpose action mechanism, steadily wins recognition and confidence from patients and doctors".