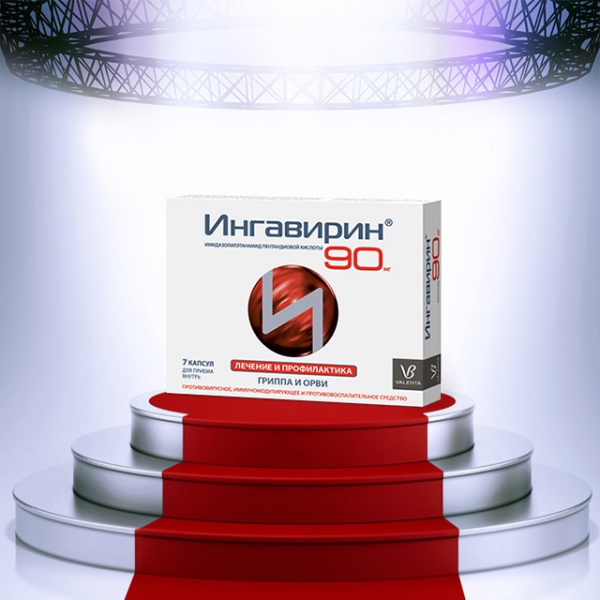 Ingavirin® Made It to TOP3 of 2017 National Pharmaceutical Rating
22.12.2017
Ingavirin®, a Valenta Pharm's anti-cold product, has become one of the TOP3 products in the OTC Medicine category of the 2017 National Pharmaceutical Rating.
The key assessment criterion is the sales volume of pharmaceutical products in end consumer prices according to the audit carried out by the DSM Group, a Russian marketing agency.
The awards ceremony took place on December 19th in Moscow under the auspices of the State Duma Committee for Public Health Protection, Moscow City Duma and industry-specific associations: National Pharmaceutical Chamber, Association of Russian Pharmaceutical Manufacturers (ARPM), Russian Association of Pharmacy Chains (RAPC), Union of Professional Pharmaceutical Organizations (UPPO) and SoyuzPharma Association of Pharmacy Institutions.