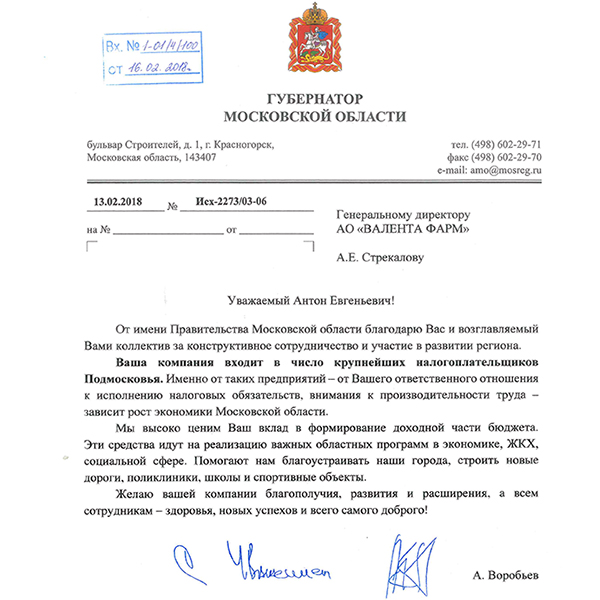 Valenta Pharm was awarded with gratitude from the Government of the Moscow Oblast
22.02.2018
Valenta Pharm is one of the largest taxpayers of the Moscow Oblast, contributing to the formation of the region's revenue.
On behalf of the Government of the Moscow Oblast, Governor Andrei Vorobyov, in his written statement, once again expressed his gratitude to the administration and employees of Valenta Pharm for the constructive cooperation and participation in the development of the region.
Conscientious taxpayers contribute to the implementation of important regional economic and social programs, participate in the urban beautification and building of new roads, medical centers, schools, and sports facilities in the region.
The Governor specified the importance of a responsible attitude to the fulfillment of tax obligations and the attention to labor productivity that significantly influenced the growth of the Moscow Oblast's economy, and wished the company to prosper, develop and expand its activities.