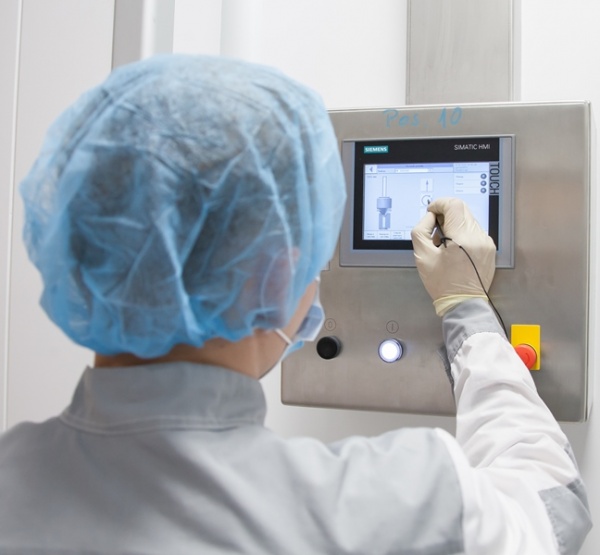 Valenta Pharm's Research and Production Complex Gets a New Digital Telecom Infrastructure
28.02.2018
A new soon-to-be-opened Research and Production Complex (RPC) of Valenta Pharm, a leading Russian drug manufacturer, has been equipped with a modern high-tech digital telecom infrastructure. Implementation of innovative IT solutions will boost effectiveness of intra-corporate communications in the course of the Company's operations.
The team of CROC, a Russian IT-company, provided Valenta Pharm's RPC with the wire data-communication networks, deployed Wi-Fi infrastructure and established a network security system based on Cisco equipment.
Through the use of the single communication space, the office staff of the Company always stays in touch while addressing production and business challenges, and experts of stand-alone laboratories have a real-time access to the corporate resources. In addition, the warehouse staff now has at their disposal Wi-Fi-based IT solutions for data acquisition, accelerating drug and feedstock inventory accounting and updating activities.
"Efficiency and impeccable quality of IT solutions in terms of the business process support are very important for us. We introduce advanced technologies at every stage: from medicinal drugs development and manufacturing to their shipment to pharmacy chains. It is important for us to have a modern telecom infrastructure enabling efficient operation within a created single communication space. For example, according to the pharmaceutical production standards, the so-called "clean zones" or sterile laboratories must be lined with metal plates and cannot be equipped with LANs. In order to arrange a Wi-Fi access point in such conditions, a sophisticated process evaluation and unconventional approach are required. We are pleased to mention that our collaboration with the CROC team will greatly accelerate our business processes by creating a digital telecom base," announced Sergey Bykov, IT Director, Valenta Pharm.
The wireless Wi-Fi network established within the premises of Valenta Pharm's RPC allowed solving a number of tasks related to development and control of the drug manufacturing, such as:
- instant access to the internal information systems, as well as staff interaction through internal communication channels;
- possibility to enter data into the system from any point of the RPC by the personnel of the quality control department, without binding to their workplace;
- equipment adjustment, as well as the opportunity of an online discussion with colleagues;
- continuous inventory of feedstock and medicinal components directly in the laboratory;
- instantaneous data input on the drugs development and creation in a single accounting database;
- warehouse automation through the use of barcode scanners integrated with the Company's warehouse management system, which dramatically accelerates acceptance, delivery and inventory control of feedstock and medicinal products.
Valenta Pharm is a modern pharmaceutical manufacturer that understands the relevance of implementing new IT solutions. When launching a new research and production complex, it is critical to create a reliable telecom base, which is critical for day-to-day business performance. By experience of work with pharmaceutical companies, we know how high the requirements for ICT infrastructure are. In this project, for example, to ensure a high performance and a maximum connection quality of a wireless Wi-Fi network, we used Cisco industrial access points. We were happy to help Valenta Pharm advance to a new digital level of manufacturing management," added Mikhail Bychkov, Head of Corporate Clients Department, CROC.
"Creation of a digital enterprise is an important strategic step that will allow Valenta Pharm to strengthen its leadership in the pharmaceutical market and bring victory in the competitive battle. We are pleased that the Cisco expertise and the accumulated experience in the field of digitalization have proved to be useful in this project," commented Bulat Bakaev, Head of the Commercial Customers Coordination Department, Cisco..