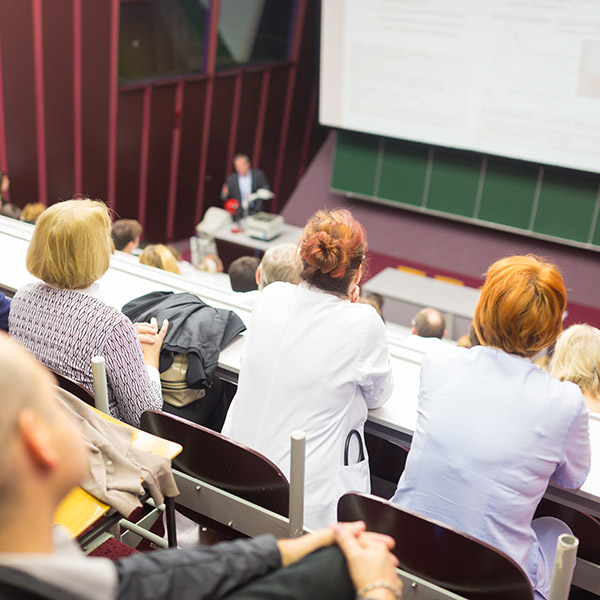 Gastroschool-2018: Modern Approaches to the Therapy of Digestive Tract Diseases
19.03.2018
On March 1–3, 2018, the 106th International Spring Session of the National Gastroenterology and Hepatology School of the Russian Gastroenterological Association (RGA) on continuous postgraduate development of gastroenterologists, therapists, endoscopists, pediatricians, and general practitioners was held in Moscow, with the support of Valenta Pharm.
The event's agenda included a session "Pathogenetic Substantiation of the Therapy of Frequent GI Pathology Manifestations (Abdominal Pain, Flatulence, Constipation)" moderated by V.T. Ivashkin, Doctor of Medical Sciences, professor, member of the Russian Academy of Sciences, Director of the Clinic for Internal Medicine, Gastroenterology, and Hepatology Propaedeutics, I.M. Sechenov First Moscow State Medical University. During the session, modern approaches to the treatment of common gastroenterological pathologies were analyzed, as well as the results of a number of observational programs.
O.D. Lopina, Doctor of Biological Sciences, professor, leading researcher, group head at the Biochemistry Department of the Faculty of Biology, Lomonosov Moscow State University, and T.L. Lapina, Candidate of Medical Sciences, associate professor of the Functional Diagnostics and Pharmacotherapy in Gastroenterology Course at the Department of Family Medicine, Faculty of Physicians' Postgraduate Professional Education, I.M. Sechenov Moscow Medical Academy (MMA), informed the attendees on the findings of the observational studies of conducted in 20161.
The motility regulator Trimebutine was prescribed for 258 patients with various disorders: irritable bowel syndrome, functional dyspepsia syndrome and their combination. The study found significant benefits of Trimebutine across virtually all key parameters compared with the treatment regimen including only a spasmolytic, namely: epigastric pains decreased in 119 patients taking Trimebutine and in 22 patients treated with an antispasmodic drug; epigastric burning was reduced in 103 and 15 subjects, respectively; a decrease in the abdominal pain intensity was found in 119 and 26 subjects. The efficacy of Trimebutine in treatment of functional disorders was 76.5% compared with 45.2% in case of the antispasmodic drug.
Additionally, within the past session and discussion of modern approaches to the treatment of gastrointestinal diseases, leading practitioners presented:
- study findings showing that the best effect in control of GERD symptoms is achieved by a new generation antacid Magaldrate, which ensures an effective adsorption of bile acids, excess amounts of pepsin and gastrin, the major aggressive factors against the gastric and duodenal mucosa. The combination of Magaldrate and Simethicone (Antareit®) was noted to have simultaneously antacid, coating, adsorbing, cytoprotective and antiflatulent properties;
- the role of osmotic laxatives, INN: Lactitol (Exportal®), lactulose, polyethylene glycol, as the first-line therapy of constipation and possessing the highest degree of credibility in terms of evidence-based medicine. Separately, the participants pointed out the benefits of Lactitol, a more modern representative of the osmotic laxative group, which has an additional prebiotic effect;
- efficacy of alpha-galactosidase (Orlix®) in treatment of excessive intestinal gas accumulation, an enzyme, which hydrolyzes 1- or 6-glycosidic bonds in oligosaccharides and stops the processes underlying carbohydrate intolerance.
1 Ivashkin V.T., Poluektova E.A., Reyhart D.V. et al. The effectiveness of drugs most often prescribed for patients with functional GI tract diseases (functional dyspepsia syndrome and irritable bowel syndrome). The Russian Journal of Gastroenterology, Hepatology, Coloproctology 2016; 26 (4): 14-23