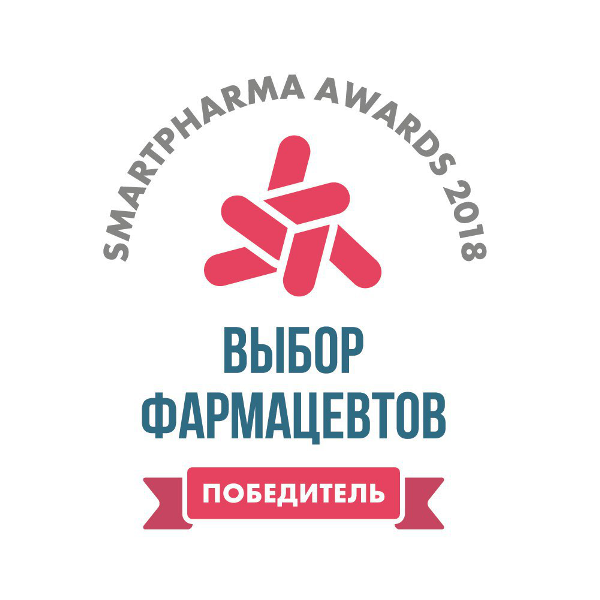 Valenta Pharm Medicines Won Recognition at Smartpharma® Awards 2018
23.05.2018
The Award Ceremony of Smartpharma® Awards 2018 that brings together more than 27 000 professionals of Russian pharmacy chains was held on May 22, 2018 in Moscow.
Following the results of the voting, there were at once two medical products by Valenta Pharm that received awards in category "Recommendation of the Year among OTC-Drugs and Biological Supplements".
Grammidin® for inflammatory throat infections won in subcategory "Recommendation of the Year for Throat Diseases Treatment".
Ingavirin® 60 for kids, an innovative Russian antiviral medicine, was included in the TOP-3 in subcategory "Recommendation of the Year for Treatment of ARVI and Influenza in Children Aged 3 and Upward".
Smartpharma® Awards 2018 is the first pharmaceutical award when winners are decided by those specialists who every day recommends medicines to pharmacy customers. Prize winners are determined on the basis of a broad-scale online voting of pharmacy chains employees registered in the largest professional network of Smartpharma.ru.