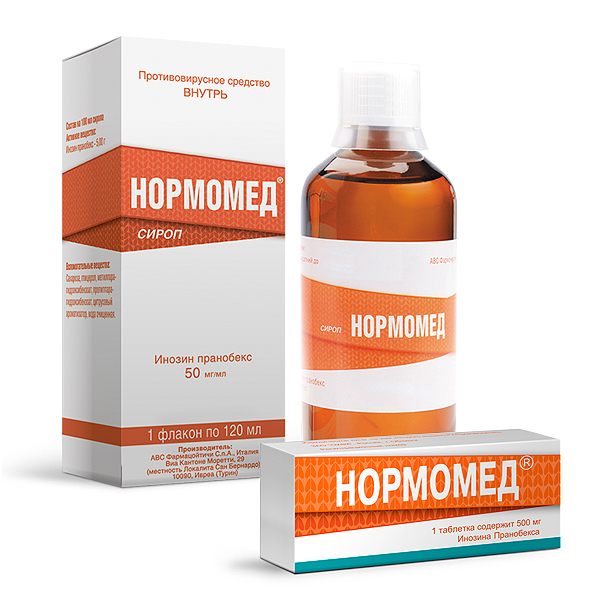 Valenta Pharm Brings a New Form of Its Medicine for Influenza and Other ARVIs to the Russian Market
04.06.2018
In June 2018 Valenta Pharm brings a new form of Normomed® - 500 mg tablets Nos. 20, 30 and 50 – with a wide list of indications to the Russian market.
The active substance of Normomed®, which is Inosinum pranobexum, acts as an antiviral agent and immune modulator.
The new tablet form of Normomed® has a wide range of indications, including1:
- influenza and other ARVIs;
- infections caused by HSV-1, HSV-2 and HHV3;
- infectious mononucleosis caused by the Epstein-Barr virus;
- cytomegalovirus infection;
- severe forms of measles (including complications);
- papillomavirus infection;
- molluscum contagiosum.
The drug is available on prescription.
Earlier this year, Valenta Pharm introduced Normomed® syrup – a unique liquid form of Inosinum pranobexum.
A wide range of indications combined with a variety of pharmaceutical forms of Normomed® will provide both patients and the medical community with an additional toolkit to ensure the most effective therapy.
By investing in research, development and production of medicines in the most actual nosologies, Valenta Pharm offers patients and the professional medical community modern and innovative medical solutions aimed to improve the quality of life.
1 Patient information leaflet for Normomed® tablets (LP-004700)).