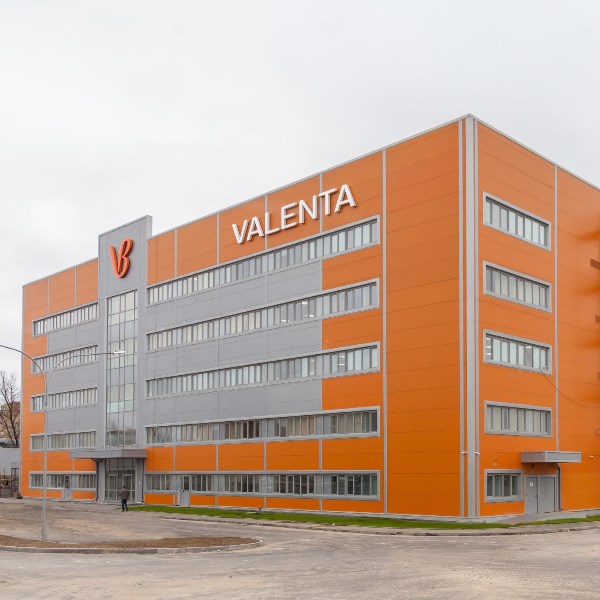 Valenta Pharm's Research & Production Facility Received the GMP Statement
29.06.2018
Valenta Pharm received a statement of Russian Ministry of Industry and Trade confirming the compliance of Valenta Pharm's New Research& Production Facility (RPF) with the Good Manufacturing Practice (GMP) standards and requirements.
The given Statement confirms that the enterprise produces medicinal products that meet the highest international quality and safety standards.
Anna Arutyunova, the Quality Director of Valenta Pharm JSC:"Getting the Statement confirming the medicinal product manufacturer's compliance with the Good Manufacturing Practice (GMP) requirements is an official, vitally important recognition and a high appreciation of our activities. The effective pharmaceutical quality system of Valenta's RPF is our company's key strategic target. The policy of Valenta Pharm JSC provides for continuous quality improvement as a way to enhance our consumers' trust and increase the company's sustainability. Our motto "Quality without compromise" expresses that with our investments in high-tech and ultra-modern production, we not only manufacture high-quality medicines and contribute much to the development of the Russian pharmaceutical industry but primarily raise people's living standards and improve their health".
Valenta Pharm's RPF is one of the largest high-tech pharmaceutical production facilities in Eastern Europe, the total area of which is 19,000 m2. The planned production capacity is 2 billion tablets and capsules and 30 million ampoules per year.
The RPC's facilities include a large Research and Development Center, a quality control laboratory, a high-functional warehouse complex, numerous offices, as well as three production shops where solid dosage forms (tablets, capsules) and injections (ampoules) will be produced. Valenta's RPF is equipped with the most modern equipment manufactured in Austria, Germany, and Switzerland.